If you are about to start an exterior or interior paint job figuring out these three things will help you plan in advance:
Interior or Exterior painting?
Latex or oil paint?
Type of finish?
Don't really know what all of that is? Don't worry here is a quick overview of what all of that means. Let's get started!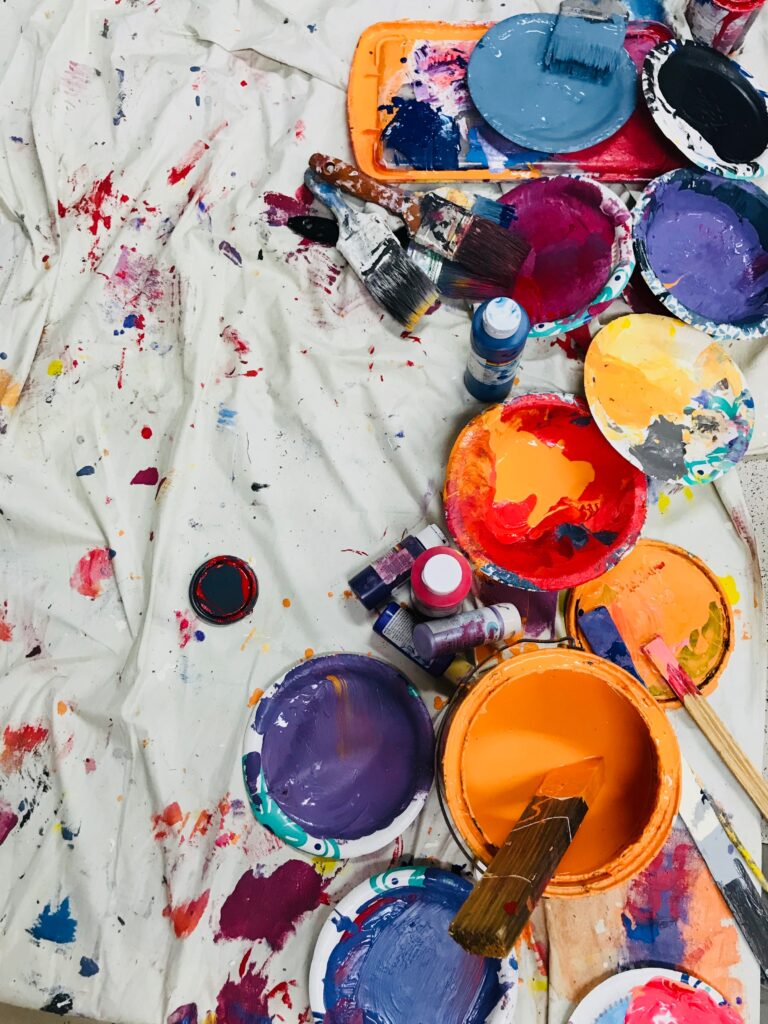 Interior or exterior paint?
Interior paint is design to be durable and withstand scuffing, scrubbing, and scratches. On the contrary paint for exteriors is design to withstand inclement weather, UV light, moisture, temperature changes, and mildew. Interior paints tend to be moderate in price and exterior paints tend to be a tad more expensive. However nowadays you can also find paints that serve both purposes, interior or exterior painting. While interior paint can be scrubbed, exterior paint is best sprayed clean.
Latex or Oil Paint?
Latex or water-based paints dry faster. This type of paint can be cleaned up with water, it doesn't yellow with time or have a strong smell as it dries. Oil paints tend to yellow with time, require a solvent to clean it up and they have a strong odor as they dry. However, oil paint is best used for difficult surfaces and for moisture resistance.
What type of Finish?
Flat – These types of paints don't have a shine to them. They are best used in places like walls or ceilings. They are great to hide imperfections but they cannot be washed or cleaned. Instead, it is recommended to put a fresh coat of paint on.
Satin – This type of paint is somewhat washable but no scrubbing. It works best on places like woodwork, walls, doors, hallways, bedrooms, and dining rooms.
Semi gloss – This type of paint has a certain shine to it. It can be scrubbed. This paint can be used in moldings, doors, windows, kitchens, and bathrooms.
High gloss – This type of paint can be scrubbed and it resists stains. It is used best in kitchens and bathrooms. However high gloss paints show off imperfections.
Phew! Got all of that? We still have to go over paint supplies but that will be in our next article. If you feel overwhelmed by all the options, no problem. Contact us! Paint is what we do.