Last time we talked about the three things you need to decide before buying paint for your residential interior or exterior project. Once you figure out if it is an interior or exterior project, the type of paint, and the finish the next thing you need to decide is the supplies you are going to need.
Here to help you is a list of the basic supplies you need to gather before you start your painting project.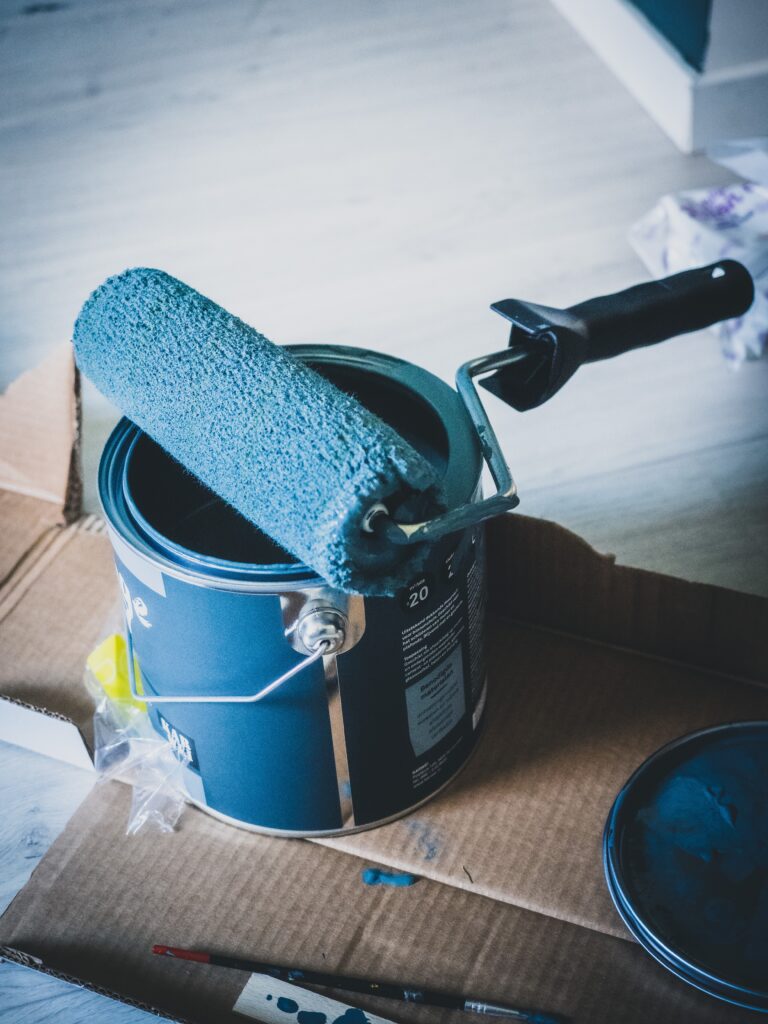 Tape measure
Before you start your painting project you need to know how many square feet you need to paint. To calculate the square footage you need to measure the length and width in feet and multiply it (if it is a square or rectangle area). The result will be the square footage. Length x Width = Square footage
After figuring out the square footage you are ready to buy the paint you are going to need. However you still need a couple of things.
Primer
If your painting project involves a surface that has never been painted on such as wood, metal, or concrete you might consider using a primer first. Why use a primer? It helps the paint adhere to the surface, fills pores, and prevents the paint from bleeding-through.
Hole Filler, Blue painter's tape and Screwdriver
Before starting your painting job you might want to check your walls and fill in all the holes that need patching up. Also putting up blue painter's tape to prevent paint from getting into unwanted spaces and taking off lamps or light switch covers off to ensure a detailed job.
Stirrer or Mixer for gallon
Either if it is a small paint project or a big one a stirrer is needed to mix the paint evenly before you use it. However, if it is only a small painting project a stirrer might be all you need. But If you need to mix a large quantity of paint a mixer for gallons is needed.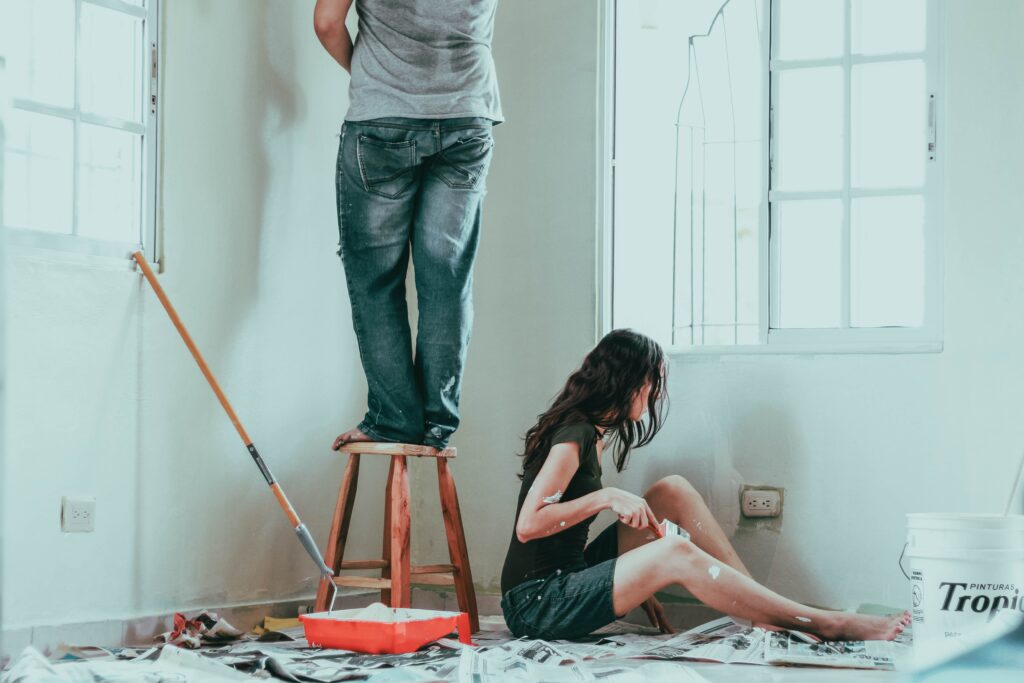 Roller, Extension poles, Roller tray
For a large painting project rollers is what you need. They allow you to paint faster and in a streak free way. Plus they are easy to use. If your painting project includes high ceilings or high walls you might need an extension pole to work more efficiently. Oh and don't forget the roller tray to have the paint ready to go.
Angled sash paintbrush and regular paint brushes
This special brush allows you to paint trims and straight lines in ceilings, doors, and windows. Nevertheless the regular brushes might help you touch up areas that the rollers can't reach.
Perfect! Now you are ready to go with a list of paint and paint supplies you need for your residential painting project. However if you will like a free estimate contact us. We will be happy to help!